Meet Dr. Halina
Dr. Halina Krzywonos, DDS, PC, received her early training in dentistry in Poland, graduating from school in 1989. Upon relocating to New York City, Dr. Krzywonos was accepted into the dentistry program at New York University's renowned School of Dentistry. While at NYU, she was named recipient of the Bernard E. Rudner Memorial Awards for the division of comprehensive care, applied practice administration and behavioral science.
After graduation, Dr. Krzywonos joined a private practice on 5th Avenue with which she stayed on for the following eleven years before joining Manhattan Prosthetic Dentistry in 2006. Since then, Dr. Krzywonos has built a highly loyal clientele; she is recognized for her attention to detail and superior care geared towards the unique needs of each and every one of her patients.
Call us at 212-541-4188 to schedule your appointment with Dr. Krzywonos today.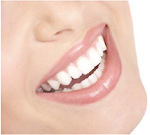 Is your smile white or yellow?

Call our office for a brighter, whiter smile today.