Welcome

Located in the heart of Rockefeller Center in New York City, Dr. Halina Krzywonos, DDS, PC, is part of the elite dental team at Manhattan Prosthetic Dentistry.
Dr. Krzywonos is constantly providing her patients with the highest level of care and is recognized for her attention to detail and focus on the unique needs of her patients. Call us today at 212-541-4188 to schedule a smile consultation and we will bring your best smile to life!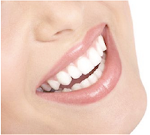 Is your smile white or yellow?

Call our office for a brighter, whiter smile today.
Save Time! Go Paperless!
Complete your visit forms with our simple and secure system!